This house is in probably the best neighborhood we have looked at so far. It is on a cul-de-sac and a very quiet area, near a park.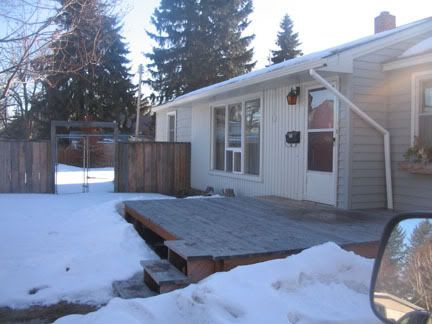 It has a two car garage and fenced yard. The last owners did tons of landscaping it looks like. There is a fake fish pool we would have to fill in.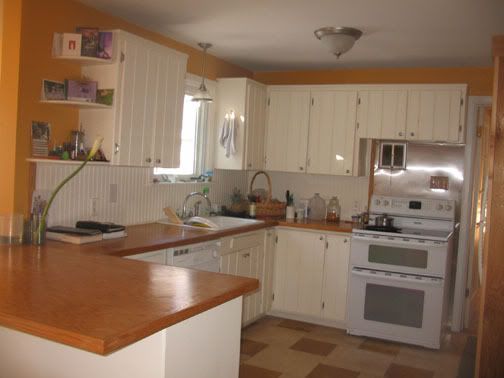 The Kitchen was nice with a double oven. There was a small room off the kitchen which I think may have been a laundry room at one time. It was fairly small, but you could either use it as a huge pantry or family closet type area. Perhaps even a bedroom with a very small bed.
The house was done in sort of a rustic decor with old barn wood, sheet metal and odd things like that! There was a bar in the basement, which was mostly finished with a large laundry area.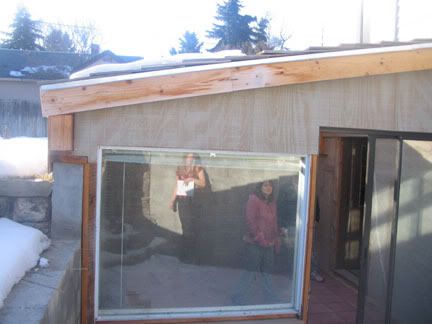 This greenhouse/sun-room comes out of the basement with a sliding glass door to the outside and goes up stone steps to the back yard where there is a fenced off raised garden area. It was really neat looking!
<p> I liked this house and it was for sure a possibility. It had a small wood burning stove which I liked as well, but was heated with a oil furnace which I did not like as well. Also, there were only 2 bedrooms together which means one bedroom would be far from us, that was another drawback. Also, the rustic look was a little different! It had the cutest doggy door though, a large deck on back too.