It seems like the pans in the sink have appeared overnight?
Do your insides feel all tangled up inside like these wind chimes?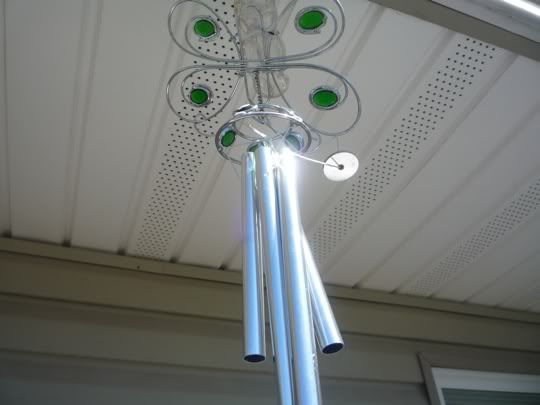 I wonder sometimes that I still expect that life is going to be a bed of roses.
Instead if seems like it is dirt piles, arguments and too much clutter.
I am frustrated that it seems like no matter what I do, there is too much stuff and things to do! There are arguments to solve, laundry to wash, more school to teach. But I guess that is what makes me a mom, right?
Right now, I feel like saying that I am getting rid of all clothing, except for one change. They like to wear the same thing everyday anyhow!!! I am going to pack away all the extra dishes and no more cooking for the rest of the week.
I don't think it will go over well!