I was really happy to have my sister come and stay with me for the weekend! It was alot of fun, not terribly relaxing…..but hey, it was fun!
I think our little boys thought we should spend our time chasing them the whole time. They had tricks up their sleeves faster than we could chase them. The grand finale was when they snuck a cake from right behind me to the basement and painted each other with green frosting as well as the walls, the carpet, the doors, the bed and sheets…..They both went to bed at 7:30 after that one.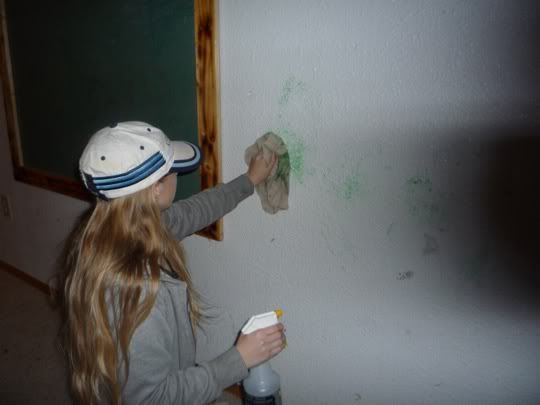 Scrubbing the walls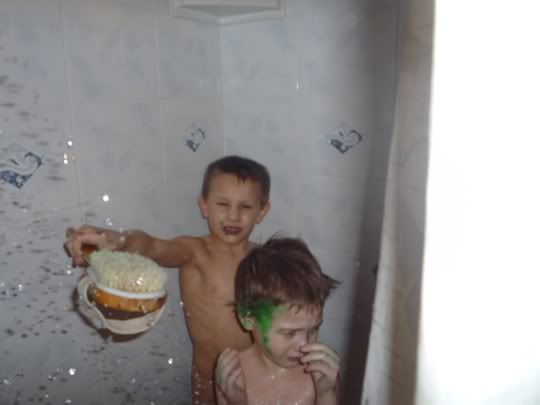 Scrubbing boys…..I was trying to keep this picture modest.
We planned the food and prepared it for the funeral of my BIL's mother today. It was very sad to lay her to rest. She was only 46, and left behind people who were really grieving for her. It was a long hard day.
China is behind us in school and onto Japan! We had our celebration Chinese lunch on Friday, which was fun. Saturday….we started soccer. For some reason, I messed up this picture….so forgive it.