Reviewed by Martha Artyomenko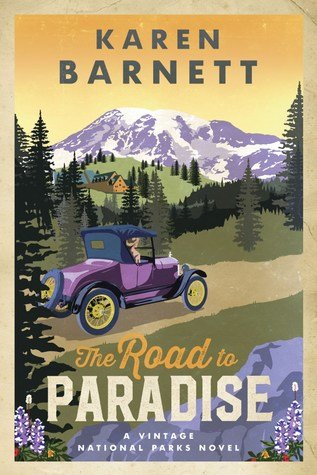 About the book:
In 1927, Margie Lane, an avid naturalist, convinces her Senator father to procure her a position at the fledgling Mount Rainier National Park. Since Ranger Ford Brannon lost his father in a climbing accident, he doubts his ability to protect the park and its many visitors. He certainly doesn't relish the job of watching over an idealistic and privileged young woman with no practical survival skills.
When Margie's former fiance sets his mind on developing the Paradise Inn and its surroundings into a tourist playground, Margie and Ford will have to work together to preserve the beauty and simplicity of this mountain hideaway, but the developer's plans might put more than just the park in danger.
My Review:
I was not sure what to expect from this novel and it sat on my "TBR" pile for a bit waiting for the right moment to pick it up. When a review came across my feed letting me know that others found it humorous, it was the encouragement I needed to pick it up.
While I did not find it over the top humorous as it is really not that type of book, I did find the history of Mount Rainer and Tacoma fascinating. I lived in Tacoma as a child when my parents were in YWAM, so it gave me a point of reference.
This book, while on the lighter side in many ways, does briefly touch on abuse by a significant other and parents that are controlling.
I found that I loved the quirky packrat, and her adventures with wildlife as those made me smile!
If you enjoy history and would love a great story about national parks, pick this one up.
It is available for purchase from Amazon. "The Road to Paradise"
This book was received from Blogging for books. The comments are my own and no one else.
SaveSave