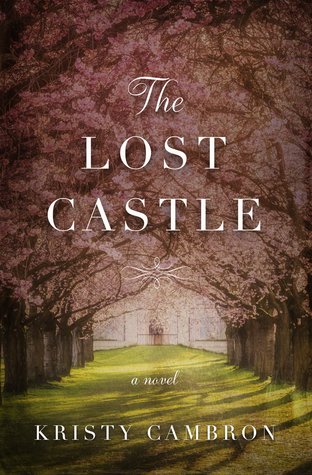 Reviewed by Martha Artyomenko
About the book:
A thirteenth century castle, Chateau de Doux Reves, has been forgotten for generations, left to ruin in a storybook forest nestled deep in France's picturesque Loire Valley. It survived a sacking in the French Revolution, was brought back to life and fashioned into a storybook chateau in the Gilded Age, and was eventually felled and deserted after a disastrous fire in the 1930s.
Sparked by the discovery of a long forgotten family heirloom, Ellie embarks on a journey to French wine country to uncover the mystery surrounding The Sleeping Beauty–the castle so named for Charles Perrault's beloved fairy tale–and unearth its secrets before they're finally silenced by time.
Set in three different time periods–the French Revolution, World War II, and present day–The Lost Castle is a story of loves won and lost, of battles waged, and an enchanted castle that inspired the epic fairy tales time left behind.
My Review:
Wow. Just, I mean, wow. It is not often that I have read a book that is set in three different time periods and been able to follow it so well. This book is masterfully written and woven to connect the time periods, the characters and to be so engaged. I loved it. I found myself wanting more as I read, wishing for each one to have the desires of their hearts. Romance? Not really. While there is a faint romantic thread to the storyline, that is not the focus of this book at all. It is so much more the fight from each character to preserve history, a legacy and grant them a reason to keep going.
If you are a historical fiction lover, pick this book up. The author will have you hooked on her books with this one. Don't usually read historical fiction? Well, give this one a try.
I ended up with an extra copy of this book, so if you would like to enter for it,  comment on this post and tell me your favorite historical fiction book, and leave a way for me to contact you.
This book was obtained through the publisher. The opinions found herein are my own.
You can buy this book from local booksellers, but also on Amazon. "The Lost Castle"