I think the men got a little bored, but hey, who doesn't like to sit under a shade tree and have people cooking for them inside?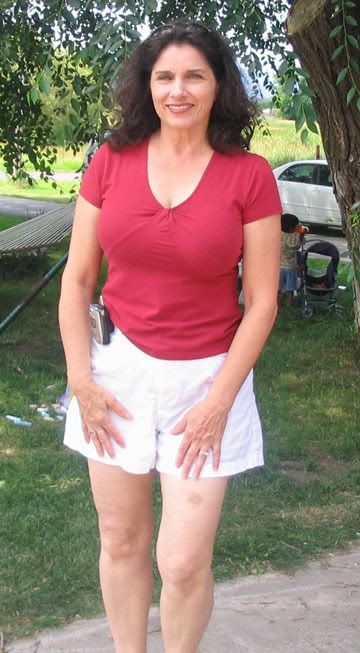 My Aunt Jean, she does not look her age at all, which I will not tell you, but she is my mom's oldest sister and my mom is the youngest!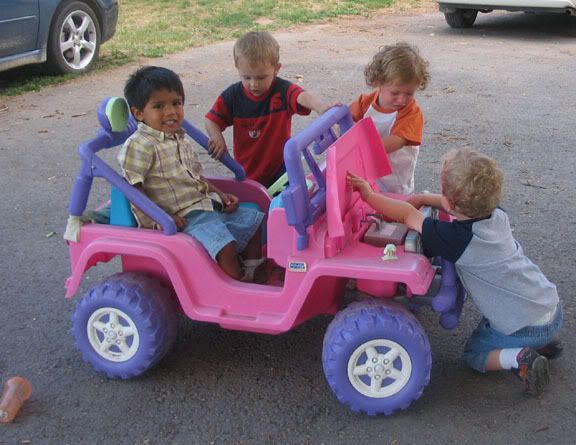 How many toddlers does it take to fix a barbie jeep? Hmmm…….<p>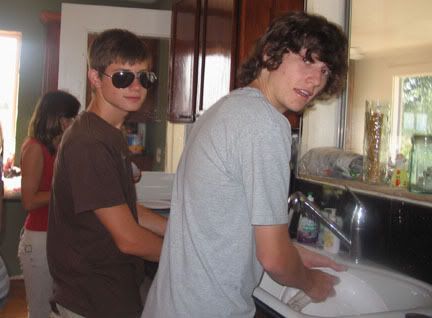 We had cleaned up and cleaned up and someone decided it was time for some different people to do some cleaning! My cousin had an unfortunate accident with some mud becoming ground into his eye while we were at the lake, so that is why the big sunglasses! He has turned into a really nice young man! I have some of the nicest cousins…..