The metal one is no more, all the tools etc are in the yard covered in plastic, so I hope they are safe until we get this one built! All the stuff is here, hopefully we figured right! It cost enough!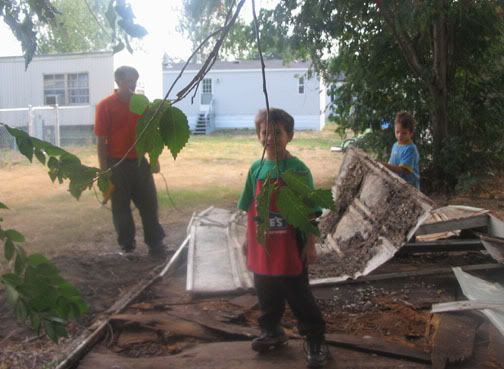 I am heading to my parents for a dentist appointment and hopefully help my mom get homeschooling organized! I have been cleaning this downright dirty house, both bathrooms this morning were done, school was done, although we skipped some things as we did an extensive woodshop project.
A couple of them did double in some subjects because we are going to be gone. Packages are ready to go as i sold a couple of things over the weekend. I have not packed anything yet, but it will not take long! Oh, I packed the ice chest. I am taking a turkey up to mom's, some potatoes, cereal, peanut butter and cranberry sauce.
My helper in cleaning- below!
I will be back Friday!