We went to see my family for my little brother's birthday last week and I had a dentist appt. up there! I did not take alot of pictures, but we got a few!

Serving up cake and ice cream……
Grandma with one of the new grandbabies……
Julia was showing some of her wonderful piano skills!!!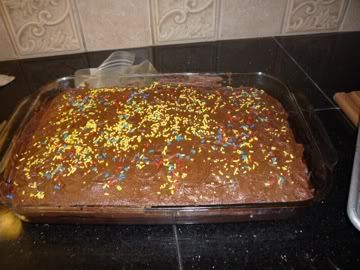 The birthday cake…..looks are deceiving though….this is actually quite healthy with over 2 c. of beets in here!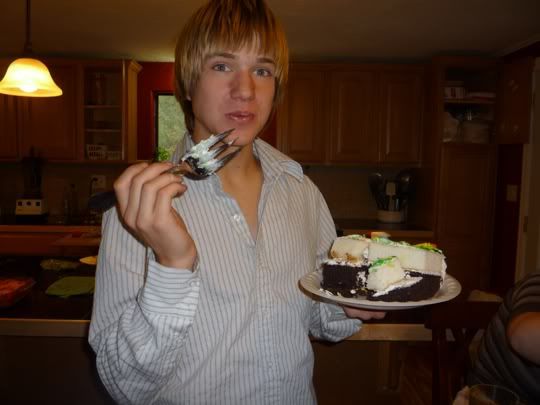 We found this picture funny, my brother with his huge fork and plate of cake……not so healthy cake…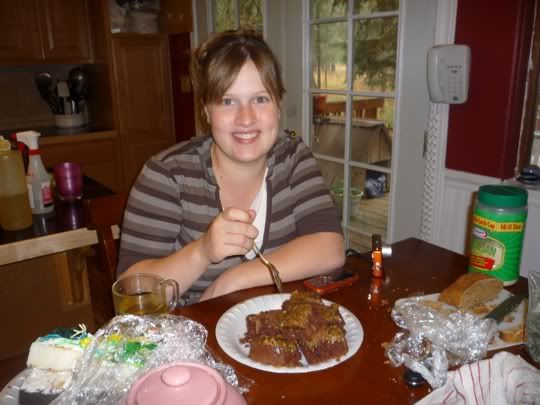 Then my beautiful sister with her plate of cake…..she has a nursing baby and has been pretty hungry!!!