This house was really cute, but sort of tiny upstairs. The kitchen and dining room especially.
This is the living room you walked into. It had a pretty fireplace in it.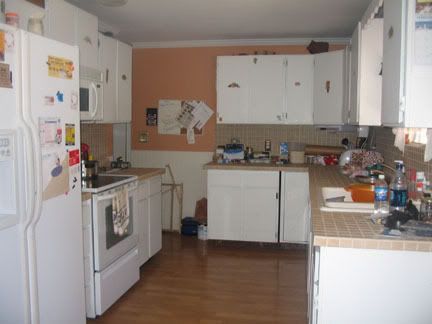 The kitchen was sort of skinny, but not too bad!
The steps to the basement were around the corner. It had a large area, unfinished they used as a family room, a room they used as a office and storage area with a freezer/pantry and lots of open empty space. A couple of very tiny windows was all though! <p>
So, take a look at all the pictures and tell me what you think. The one with the big tub and the blue and white one are our favorites so far. The one with the tub would be a possibility if they go down more in price. So, we will see!