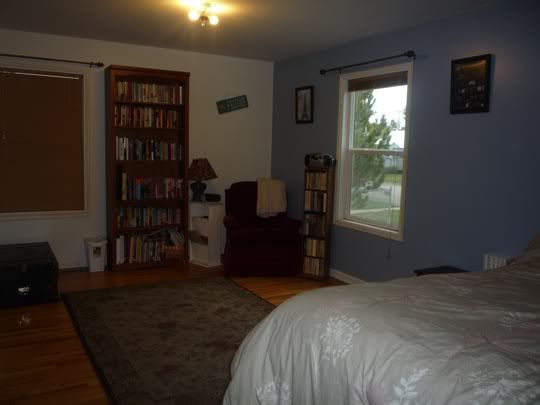 My bedroom….freshly painted….
I just need to get my curtains sewn and hung now on all four windows!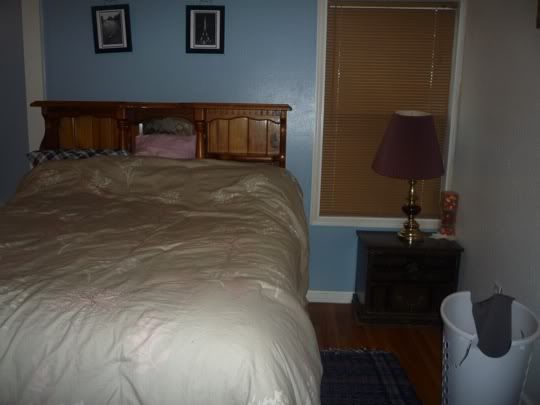 It is half way done and organized. I still have the other side of the room to finish with the dressers and closet though.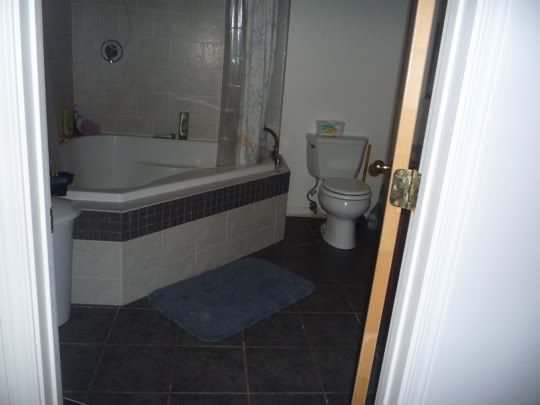 My bathroom…..
I took another one as I am trying to figure out how to add a place to put toilet paper and other items you need to reach from the toilet in there. There is a large sink/vanity behind the door there, but I wonder if it would look funny to put a nice shelf over the toilet or in front of it? What do you think?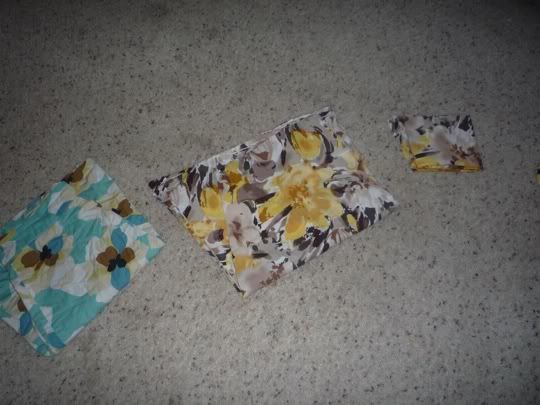 One of my summer skirts cut out and ready to sew. I am using an older favorite skirt as a pattern, so hopefully it works.