And it is just oct! I know it will be gone probably, but it is still fun and really pretty. But it was so cold this morning! We went on a field trip to the pumpkin patch though…..I thought I was going to freeze to death for a bit there….well, my hands at least!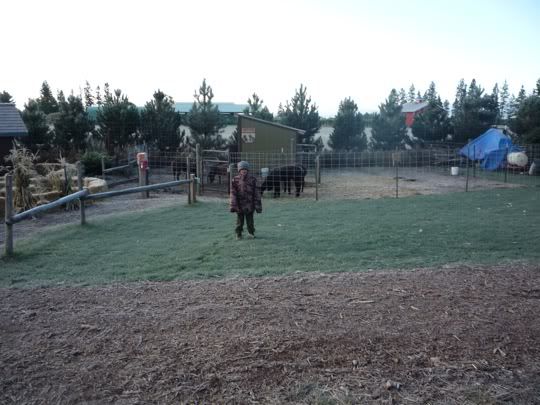 He was wearing 2-3 jackets! I haven't found our gloves yet!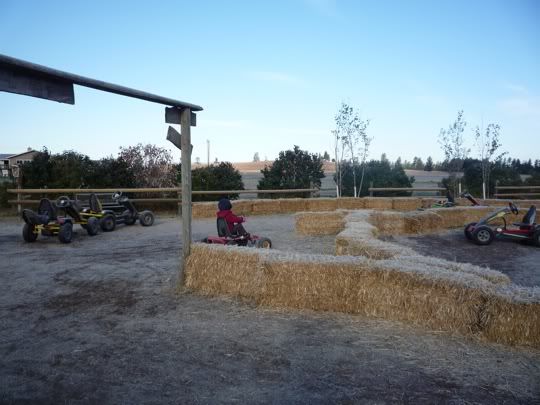 Attempting to ride a go-cart in the frozen pumpkin patch! It was cold, in the 20's out there!

L. school pal's They are enjoying the Llama's……the sun came out and warmed us up a bit!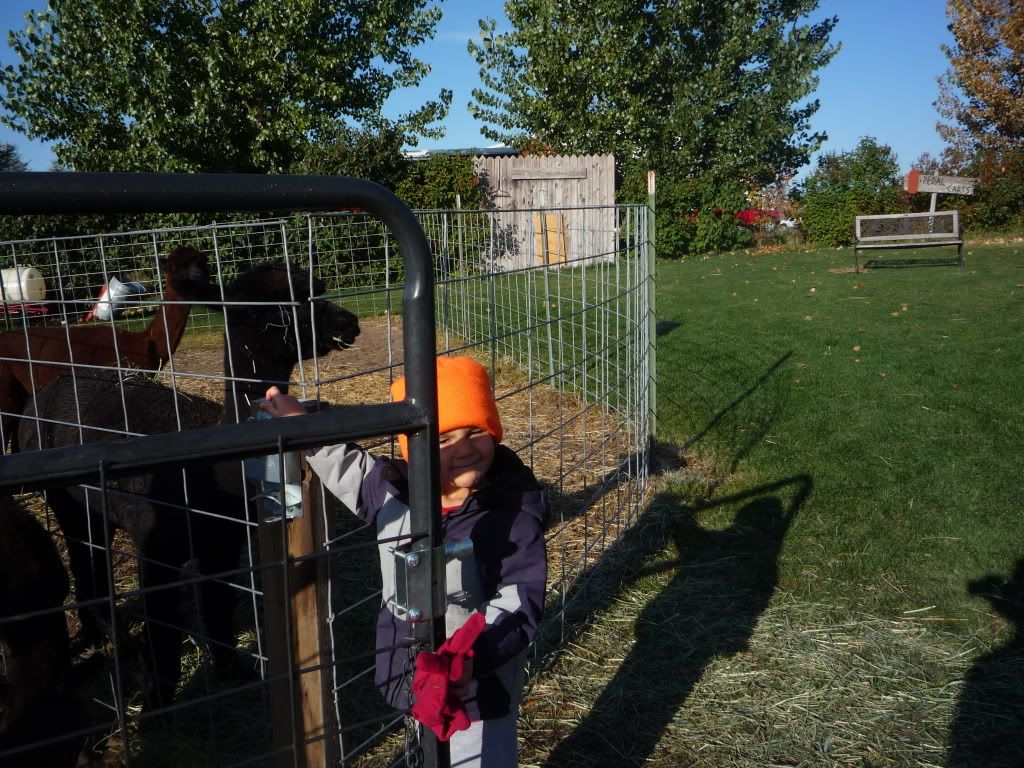 Petting the donkey's….this is my nephew