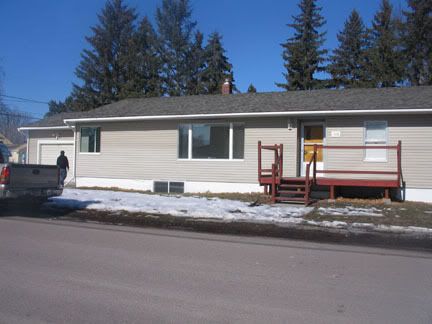 I could not get whole house in the picture! The front is a little close to the street, isn't it!

This is the kitchen. There is not too many cupboards or counters and no stove or fridge right now. There is a small half bath off the kitchen. A dining room and large living room is behind me.

The best part of this house!
This is the Master bath. There is a walk in closet also in the master bedroom. The floor is laminate or wood, I was not sure. There are two very huge bedrooms in the basement and another smaller one next to the master. There is another full bath in the basement and a laundry room. <p> We are thinking of placing an offer on this one. It is across the street from the other one we like.