This is one we looked at the other day and walked through again a second time as we really liked this one. it is a option on our list.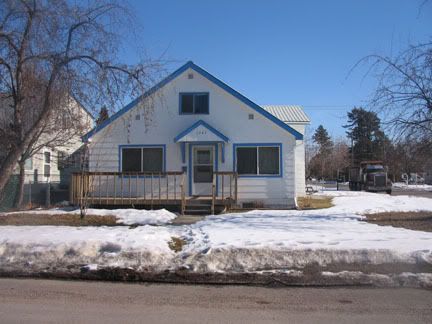 It has a large back yard, 4 large bedrooms upstairs and one possibly office/playroom downstairs. A large family room (like 20 x24) and 2 bathrooms.

Here is the kitchen!
The cons about this house are not too many, but the carpet is all blue. The ceilings are low upstairs in three of the bedrooms and the bathroom upstairs and no flooring in the one room downstairs, no garage.
There are lots of pros!