This house has a very small yard and is on a busy street, which sort of makes it not a option. It also is sort of high priced.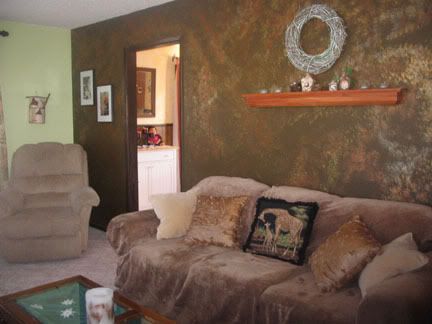 This is the living room! What do you think of the wall? I thought it was a little different! It was sort of stuck between 50's era and some modern…a little odd. Large basement, great laundry room and family room. Pellet stove in basement with workbench area which was great!
The two bedrooms in the basement had no legal windows and one had no closet. There is a door that goes out from the basement so fire escape would be easy, but legally I think it was only a 2 bedroom which is why I thought priced high!


Back yard and carport! It was nice carport, but not much of a yard. Sorry, for the sunshine, it was so bright!