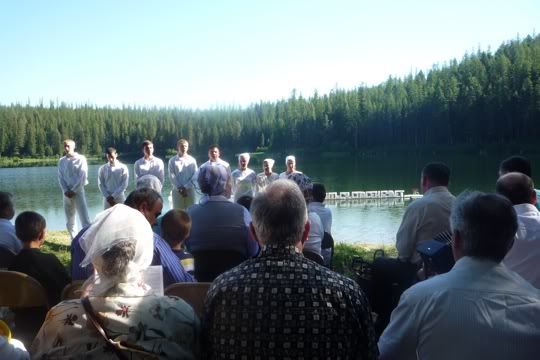 The young people getting baptized

The little boys playing in the trees during the service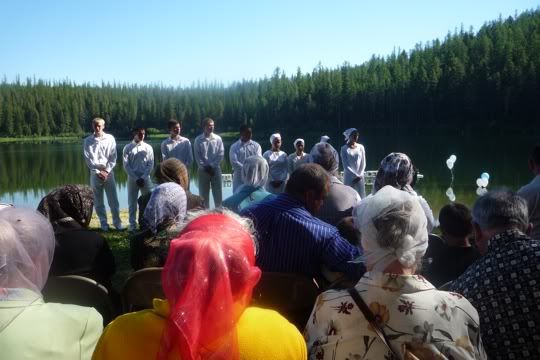 Another angle…..

Some of the little girls…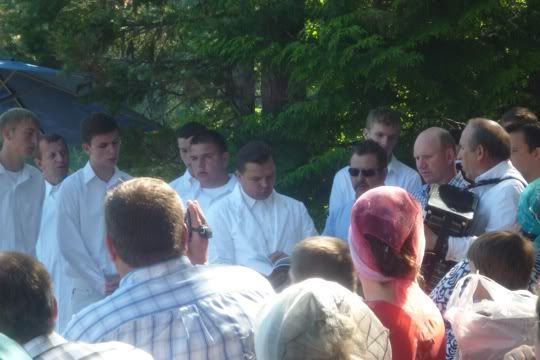 The men singing

One of the girls

Another two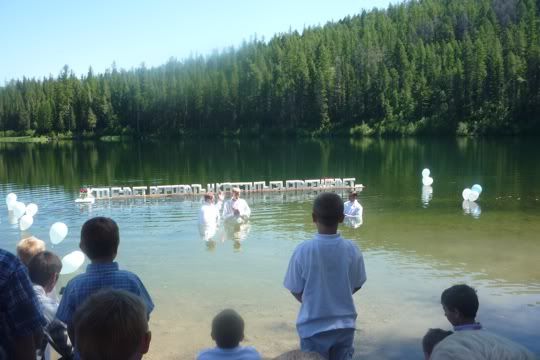 A young man- notice the floating letters, balloons and roses floating on the water. It was pretty!

Part of the group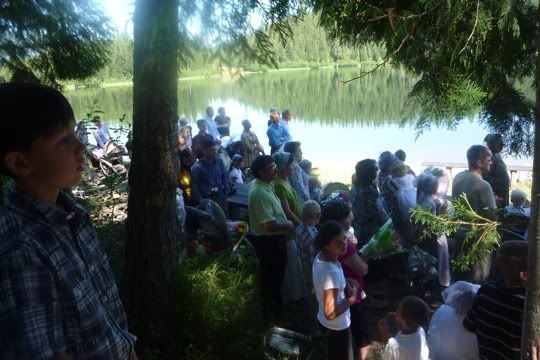 Another part….I could not get the whole group in a picture….there were more behind me.
It was a large group with some visitors and some other relatives from the area as well. The lake was so gorgeous! It was a beautiful day!