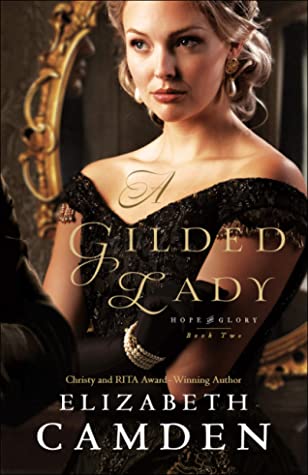 About the Book:
Caroline Delacroix is at the pinnacle of Washington high society in her role as secretary to the first lady of the United States. But beneath the facade of her beauty, glamorous wardrobe, and dazzling personality, she's hiding a terrible secret. If she cannot untangle a web of foreign espionage, her brother will face execution for treason.
Nathaniel Trask is the newly appointed head of the president's Secret Service team. He is immediately suspicious of Caroline despite his overwhelming attraction to her quick wit and undeniable charm. Desperate to keep the president protected, Nathaniel must battle to keep his focus fully on his job as the threat to the president rises.
Amid the glamorous pageantry of Gilded Age Washington, DC, Caroline and Nathaniel will face adventure, danger, and heartbreak in a race against time that will span the continent and the depth of human emotion.
My Review:
I don't give out a lot of five stars, but there are the books that totally deserve them. This is one of those reads. I savored every page of this read, digesting, and lingering on the words. The main character is one that you can struggle to like, but you come to not only like her, but love and understand her. Her struggles become your own as you experience this piece in American history set in the White house. I can't recommend this author and her books enough. You will learn, be encouraged and inspired when you read this book.
I obtained this book from the publisher. The opinions contained herein are my own.
This book can be purchased wherever books are sold and from Amazon.