Reviewed by Martha Artyomenko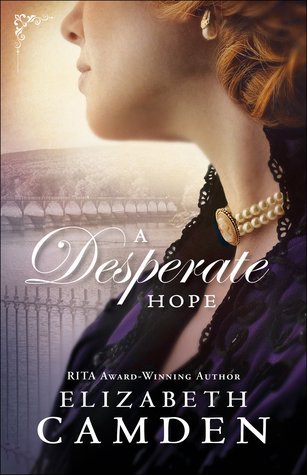 About the Book:
Eloise Drake's prim demeanor hides the turbulent past she's finally put behind her—or so she thinks. A mathematical genius, she's now a successful accountant for the largest engineering project in 1908 New York. But to her dismay, her new position puts her back in the path of the man responsible for her deepest heartbreak.
Alex Duval is the mayor of a town about to be wiped off the map. The state plans to flood the entire valley where his town sits in order to build a new reservoir, and Alex is stunned to discover the woman he once loved on the team charged with the demolition. With his world crumbling around him, Alex devises a risky plan to save his town—but he needs Eloise's help to succeed.
Alex is determined to win back the woman he thought he'd lost forever, but even their combined ingenuity may not be enough to overcome the odds against them before it's too late.
My Review:
Where can I begin?
I loved this conclusion to this series, but I would say that they could be read as stand alone books. You understand some more of the main character's story when you have read the previous two books, but you don't have to have read them.
First of all, the history. She knocks it out of the park with the history of an event that we don't know that much about. Water is the theme in all three books, and it continues here. The characters are flawed. In fact, there is not much to like about either of them in the beginning, but as you read, they grow on you.
Pain. Rejection. Love. Anger. Mystery. This book has all the elements intertwined and giving us a picture of what it would have been like for a woman in a position of power, but also for a man in power, but having to work with someone he cared for that no longer cares for him.
Romance? Yes, there is romance. But the focus of the book is the story with the romantic threads. I found that I wanted to follow the story, regardless of the romance.
I would recommend this series for older teens and adults that love unique historical books and want to have their fancy tickled to search for more details.
I obtained this book from the publisher. The opinions contained herein are my own.