It is cliche to be sure, but it is hard to even narrow it down to the top ten, so I decided to go with top twenty and then changed my mind and went back to top ten. When you have read about 214 books, it is easier that way.  I figured I would put a synopsis of my review on each one and if you click on the title, it leads you to how to purchase or add to your wish list.
#1
Running From Monday by Lea Sims
"I read "Running From Monday" by Lea Childers Sims last night, while I was without sleep from having to deal with business issues without the internet. It was amazing. I will tell you, if you have not added this book to your wish list, TBR pile, and move it up on the list, you will be sorry. You want a real story that moves you? This is one. It does discuss some hard trauma topics, but I loved how it was done, in such a well written story.
I am not someone that is drawn to churches, especially in a story. However, in this one, the church with how it was set up, made me wish that churches patterned their ministry more after this one. Even though I related more to the older characters in the book as far as music taste, I really loved how even that was told in the story.
The characters were flawed, which makes this a tougher read, but so real and you could relate to them. I found myself tearing up a couple of times."
#2
The Man He Never Was by James L. Rubart 
"I never quite know what to expect when I pick up a book by James L. Rubart. This one really had me stopping, setting the book down and thinking before I could pick it up again.
There is never a book that touches everyone. For me, this genre is not my normal genre. I love women's fiction and historical. This is nowhere near either of those genres. For me, this story is a tale of a man that allowed the evil to control him, the evil that is within many, and it nearly destroyed his life and his family. It is the story of the journey that he takes to conquer it, which when done in your own strength is impossible.
I was deeply touched at certain parts of the book. Some of the thoughts were so deep, it made me have to wrap my mind around it.
If you read this book with the mindset that you are just going to read a nice story, you may not get the meaning of this one. It is much more than that. But if you are reading this book to see what true love and repentance can look like, this one does share that.
Very unique story, that I highly recommend."
#3 
No One Ever Asked by Katie Ganshert
"In the times we live in, this book struck a nerve that I think everyone should feel deeply.  From racism to attachment issues with adoption, this book hits some strong points. I have come to expect not just hard topics, but a well written novel by Ms. Ganshert. I was not disappointed. This will be one that I would recommend as a book club read, book group or anything like that, as you will want to talk about it with someone.
You won't want to miss this book. You know how you can't stop thinking about a book after you read it? This is one of those."
#4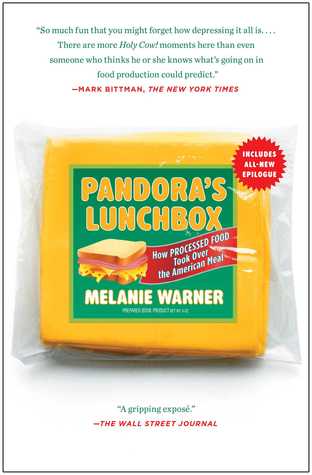 "You ever want to read a book that confirms everything your mother taught you? This is the book.
While a little deep maybe for some people, this is one I was pre-reading for a high school required reading science class I will be teaching. This is a book that will confirm to you that likely most of the issues that people have with food, is not actually with food at all, it is with the preservatives that are even often in what we think of as "healthy food".
It has been something that has fascinated my boys and they have gotten a tiny bit obsessed with, so I think they will really enjoy this book and learning what can make you feel better. From overloading our bodies with vitamins that is not from food to additives in meat, this book covers it all. I would recommend it!"
#5
A Tree Grows in Brooklyn by Betty Smith
"You ever read a book and think, "Wow, that is why this is a classic!"
That doesn't happen terribly often for me, but it did with this book.
You like stories about strong, brave women? This is for sure one of those stories. From Sissy, who "didn't believe in divorce" and all her heartbreak to Francie, the main character, I found myself savoring every word picture.
They were painted so vividly, you just wanted to soak it in.
I had remembered liking this book at the age of 17. More than twenty years later, it was even more enjoyable."
#6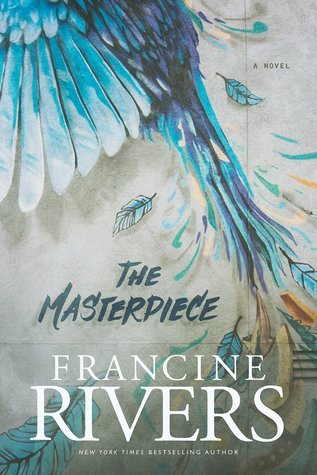 The Masterpiece by Francine Rivers
'I read this book last Friday and I cannot stop thinking about it. In fact, I have likely referenced it several times this last week.
The storyline, while nothing unique, brings completely flawed characters that judge one another as being something they are not in the beginning.
I loved seeing the journey of the raw characters, woven throughout the story, while still leaving you with a few unanswered questions, just as life tends to do.
I am not an artist, have never really gotten the appeal of tagging, and yet, I was able to relate to both characters, in totally different ways, and yet, get the heart of their pain.
Please note, it does discuss foster care, drug use and a few other key elements, but nothing is graphic. It is a Christian fiction book, so while one of the main characters is proclaimed atheist most of the book, it also discusses the problems that are front and present in Christianity.
I would recommend this book to those that enjoy a read that will challenge them and make you think."
#7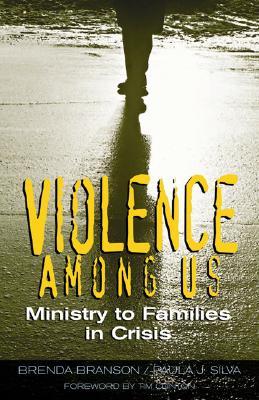 Violence Among Us by Brenda Branson
"This important book is good for anyone in ministry, but really for anyone that is around people. If you attend church and have people around you, read this book.
It gives you key points on what to do and what not to do when supporting those that experience different forms of violence, whether it be physical, mental, financial or other types of abuse. With a well laid out way, it gives you the tools to be the hands that heal instead of the hands that harm as so many Christians and churches are."
#8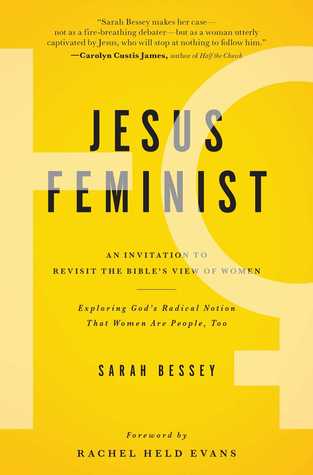 Jesus Feminist  by Sarah Bessey
"I know, I know. The title is going to be off-putting to many people, but try to see past that and read this incredible book of freedom in Christ for both men and women.
I don't often read a book where I set it down and think, "I need to buy this book." when I have gotten it from the library. I also don't read a ton of books that bring me to tears multiple times. This one hit both of those. I wanted to buy it so I can quote from it. There were lines that were just so powerful in here. I loved when she said someone asked her what kind of feminist she was, and she said, "I am a Jesus Feminist." While I may not agree with everything 100% in this book, as it always is in most books, this is one that was a breath of fresh air of freedom in Christ.
It is not anti-men or any of the stereotypes you think of, but lives up merely to the definition of what feminism is. I loved the biblical viewpoints throughout, but also the Church Ladies chapter was my favorite. Think outside the box and read this book, even if you think you will hate it."
#9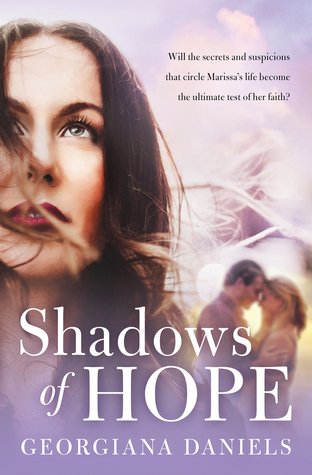 Shadows of Hope by Georgiana Daniels 
I found this book to be a refreshing change from some tales similar to this. It addressed the topic head on without skirting the huge issues.
Adultery and infertility were two key topics in this book. I loved the mention of doulas, grants for those in need of their services and found that especially wonderful as a doula myself.
The writing style is excellent and touched on many key phrases that would be said to a Christian woman in a marriage that is falling apart. My only complaint would be that it left me many questions in the end, which again, is real life.
This women's fiction novel is a breath of fresh air, speaking truth and reality, without giving pat answers that suddenly fix everything.
#10 
Where Hope Begins by Catherine West 
"It has taken me awhile to write this review. It was not because I didn't know what to think. It was because there were so many feelings when I finished this book. I am not someone that cries. If I tear up in a book, it means that it deeply touched me. This book was one that deeply touched my soul.
I know many people that avoid books that might make them feel or deal with pain. Please don't avoid this book. The well written prose from this amazing author, will not only cause you to dig deep, but I would also hope you would find yourself changed by it. She is one of my favorites and I never miss a book written by her.
Grief. It is a tough topic. It is not one we ever want to talk about, and may not want to read about. Sometimes people might avoid a book that talks about it, because they are afraid they will relate to it. Again, please don't do that with this book. This book is filled with hope, healing and just a passion for discovering life after loss that I believe it will be a read that most people will not only enjoy, but benefit from. I loved the greenhouse in the book and the quirky secondary characters just warmed my heart.
I can't wait for her next book and this one is not even quite released yet."
There are so many more favorites that I did not mention! I was trying to give a bit of a variety! If you want to check out all of them, check out my Goodreads "Martha's Year of Books"