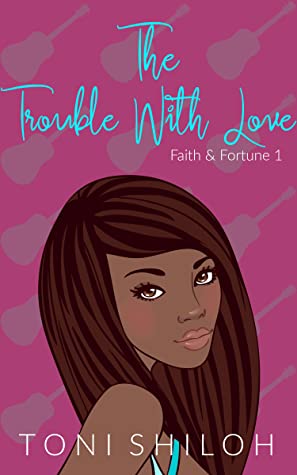 Book Description:
I, Holiday Brown, have it all. A platinum record. Multi-million dollar home in Manhattan that I share with my two best friends. Life is looking fantastic until my roommate's brother decides to bunk in our guestroom while his house gets renovated.
W. Emmett Bell has always been the bane of my existence. He's annoying, stubborn, a know it all, and just might be the most gorgeous man I've ever laid eyes on. But I refuse to fall for him. But when his sister's threatened by a stalker, dynamics change. His unwavering faith isn't quite as self-righteous as I'd always thought, and maybe he has a good side I've overlooked all these years.
Or maybe it's all too much trouble.
The Trouble With Love is the first book in the Christian Chick Lit series: Faith & Fortune.
My Review:
When I pick up a book, I have limited time. It has to really draw me in and this one did. The life of the rich, famous and well known is outside my normal life, but these characters were real, with struggles that I could relate to. I finished it and wanted more. I wanted to stay in their lives and hear more. If you are looking for a read that is entertaining and outside the box, pick this one up. I have missed chick lit, and this one really fills that gap for me.
This book is available for purchase on Amazon and is also on Kindle Unlimited. The Trouble with Love