I have a couple of books to give away!!!
To Love and To Cherish by Kelly Irvin
(Click on title for review link)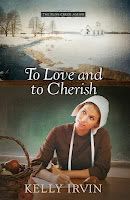 The Eternal Messiah by WR Pursche (Click on title for link to review)
If you would like to enter…..tell me what type of genre of book you prefer not to read?
For me, I prefer to avoid fantasy books or speculative fiction, although I have read a couple I have enjoyed! I also find it is rare that I find an Amish fiction book that I enjoy as well! What types are the ones you avoid?
Make sure to leave your email address so I have a way to contact you if you enter!
I am giving away this book of my own accord. I am under no obligation to anyone if they do not follow my guidelines! = )
This giveaway ends February 28, 2012