Reviewed by Martha Artyomenko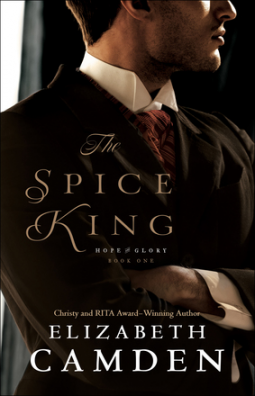 Description
Gray Delacroix has dedicated his life to building his very successful global spice empire, but it has come at a cost. Resolved to salvage his family before it spirals out of control, he returns to his ancestral home to save his brother and sister before it's too late.
As a junior botanist for the Smithsonian, Annabelle Larkin has been charged with the impossible task of gaining access to the notoriously private Delacroix plant collection. If she fails, she will be out of a job and the family farm in Kansas will go under. She has no idea that in gaining entrance to the Delacroix world, she will unwittingly step into a web of dangerous political intrigue far beyond her experience.
Unable to deny her attraction to the reclusive business tycoon, Annabelle will be forced to choose between her heart and loyalty to her country. Can Gray and Annabelle find a way through the storm of scandal without destroying the family Gray is fighting to save?
My Review
I loved the history with Washington politics, Good Housekeeping, and also the secondary characters with blindness. I am so thankful to people that fought to have ingredients disclosed on labels for us. I am really excited to see this is a series as well, as I want to know more about the siblings.
I have never been disappointed by one of Elizabeth Camden's books, and this one was no exception. I found myself pulled into the story immediately. The short heroine, of course, which I don't see as often as I like, being only five feet tall myself, made me laugh. I could see myself in her.
As I stated earlier, I totally want to know what becomes of the siblings of the main characters, and just get more from this author. You will be entertained, but learn at the same time. Romance? Yes, but not exactly in the way you think. It was less the focus of the story and more a background story. The relationship and friendship was what you really saw as you learn how this country changed history with spices and food.
Plus, with that cover, I mean, you just have to get it!
I obtained this book from the publisher. The opinions expressed herein are my own.
You can purchase this book here or wherever books are sold.  It is being released Sept. 3rd.  This book is available on kindle and audible as well.