and I have been going to bed early! I have a doula client who is due soon and so I am training myself to go to bed early. It is nice, but I am so tired of not reading!
Last week, we had testing, birthday and my 15 year anniversary. We had soccer as well..and I missed a lot of them! I was here for my son's birthday though!
L. turned 10…I cannot believe it has been ten years. He came and surprised me with coming a little early and very rapidly.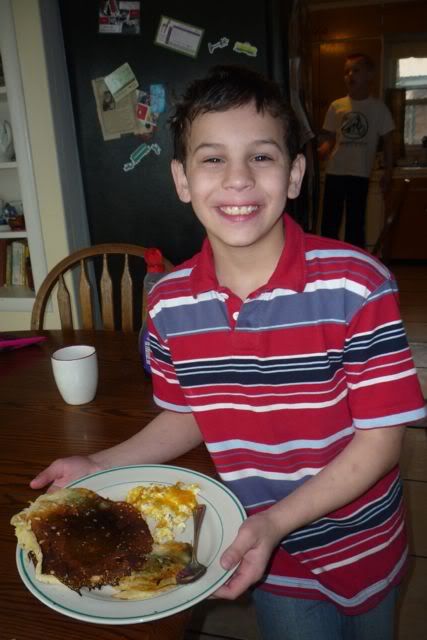 L. with his breakfast….pancakes, eggs and bacon

H. breakfast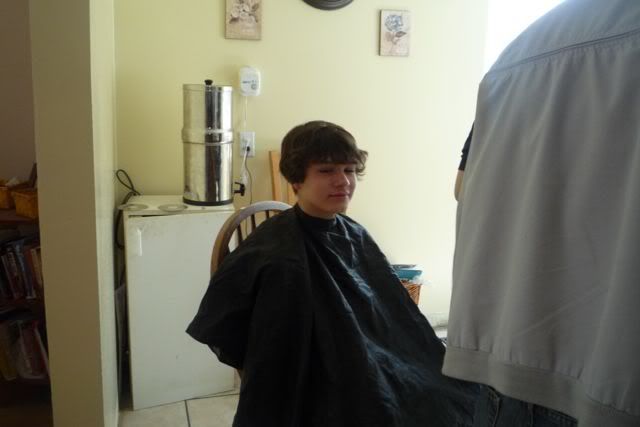 We had a couple of very long haired boys who were long overdue for haircuts.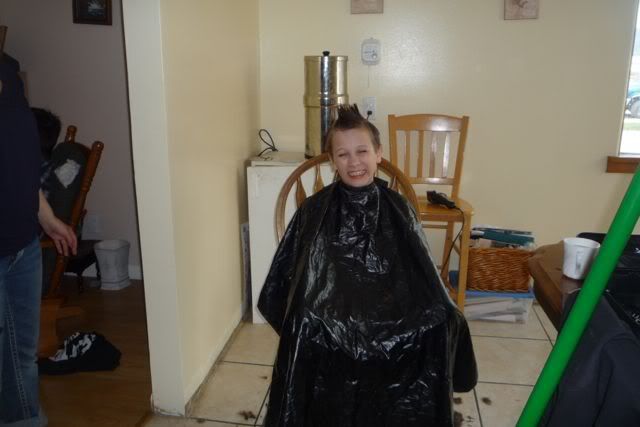 We had fun with it!!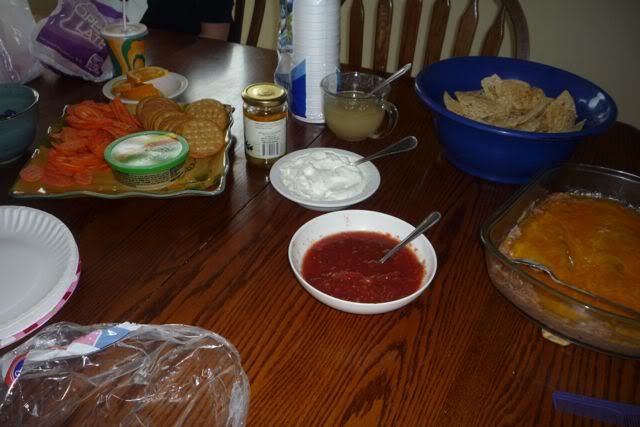 Party snacks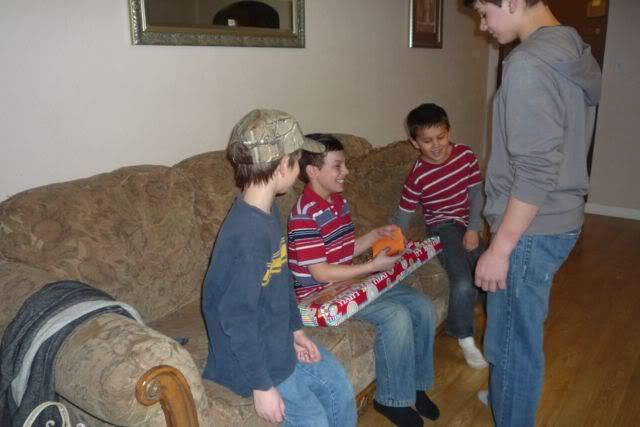 Opening gifts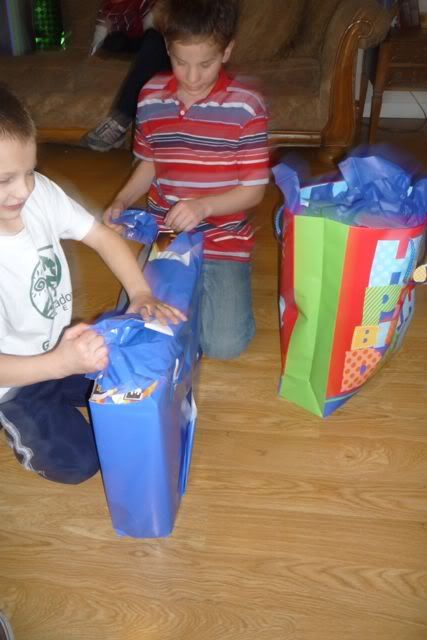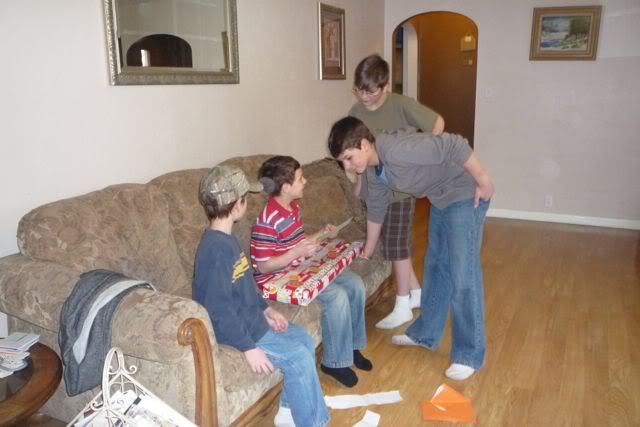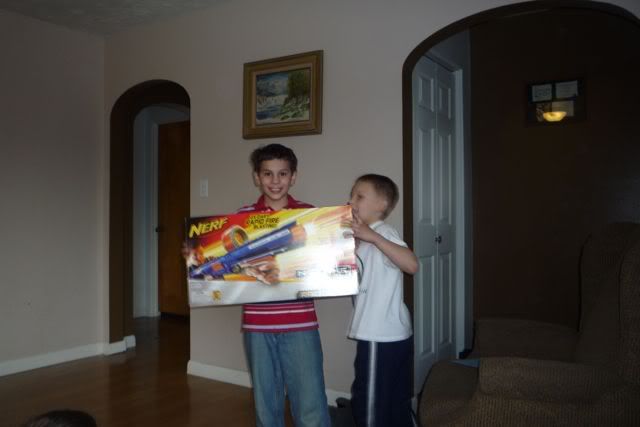 It was a hit!!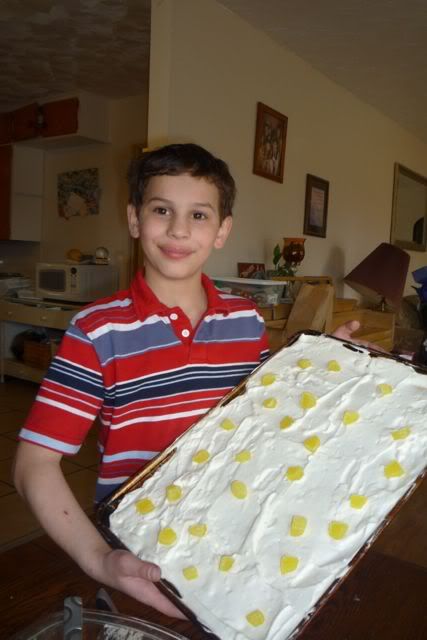 L. with his lemon cake! It was really yummy!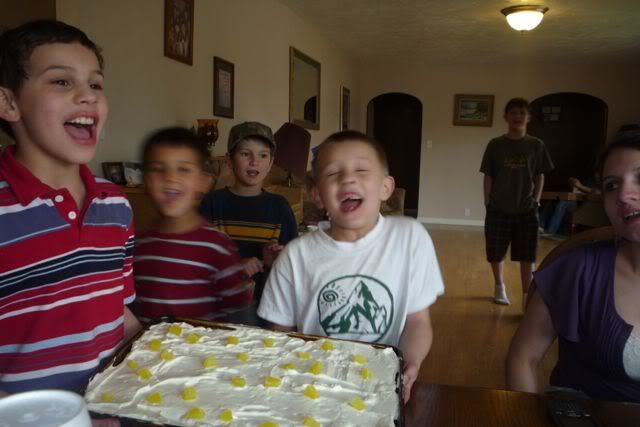 Everyone singing happy birthday!! Moriah ended it on a opera note!
Everyone looked much better with haircuts, some spring cleaning was done as well!! I have almost walked 30 miles so far this year…which is pretty fair considering the weather!