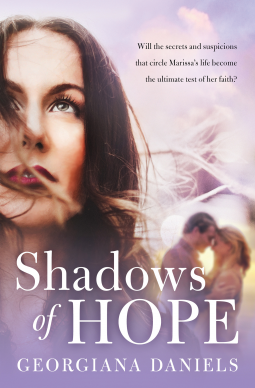 Reviewed by Martha Artyomenko
Description
A story of hope in the aftermath of inconceivable betrayal and broken dreams
What if. . .
. . .you struggled with infertility but unknowingly befriended your husband's pregnant mistress?
What if. . .
. . .the woman you were seeing behind your wife's back gets pregnant, threatening your job and marriage?
What if. . .
. . .your boyfriend never told you he was married and you discover you're pregnant?
Crisis pregnancy worker Marissa Moreau suspects her husband is cheating, but little does she know how close to home her husband's infidelity hits. College student Kaitlyn Farrows is floundering after a relationship with her professor leaves her pregnant. Soon she lands a job and a support system at the local pregnancy resource center and things seem to be turning around. But when Marissa and Kaitlyn become friends, neither one knows they share a connection—Colin, Marissa's husband and Kaitlyn's former professor. When their private lives collide, the two women must face the ultimate test of their faith and choose how to move forward as they live in the shadows of hope.
My Review:
I found this book to be a refreshing change from some tales similar to this. It addressed the topic head on without skirting the huge issues.
Adultery and infertility were two key topics in this book. I loved the mention of doulas, grants for those in need of their services and found that especially wonderful as a doula myself.
The writing style is excellent and touched on many key phrases that would be said to a Christian woman in a marriage that is falling apart. My only complaint would be that it left me many questions in the end, which again, is real life.
This women's fiction novel is a breath of fresh air, speaking truth and reality, without giving pat answers that suddenly fix everything.
This book was obtained through NetGalley and the opinions contained herein are my own.
This book is available for preorder from Amazon
SaveSave