Reviewed by Martha Artyomenko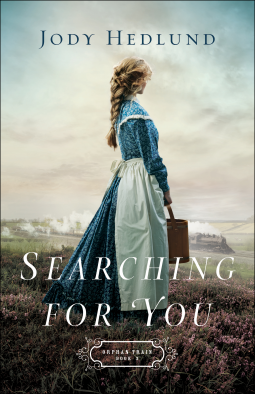 Description
Despite years on the run, Sophie Neumann is determined to care for two young children. She won't abandon them the way she thinks her older sisters abandoned her. But times are growing desperate, and when she falls in with the wrong crowd and witnesses a crime, she realizes fleeing 1850s New York is her only option.
Disappearing with her two young charges into a group of orphans heading west by train, Sophie hopes to find safety and a happy life. When the train stops in Illinois for the first placement of orphans, Sophie faces the most difficult choice of her life.
Reinhold Weiss has finally purchased his own small farm. With mounting debts, a harvest to bring in, and past scars that haunt him, he's in no position to give his heart away . . . but can he say no when his long-lost friend shows up on a nearby train pleading for his help?
My Review:
I enjoyed this conclusion to the Orphan train series quite a bit. I loved how she told the hard parts, but had happy stories too. I found myself saddened for the wives, stuck in abusive marriages and realized how little things have changed at times.
I only wished there was more time spent with the sisters reconnecting. I kept imagining some of the issues these little orphans faced after everything. It probably didn't help with seeing some of the issues with the foster system and the trauma kids face now.
The story was a happy one, but tainted with the reality of the hard facts. This author does an amazing job to make the story realistic and yet make you want to read more.
I obtained this book from the publisher through NetGalley. The opinions contained herein are my own.
This book is available for purchase in your local bookstores or through Amazon.