Reviewed by Martha Artyomenko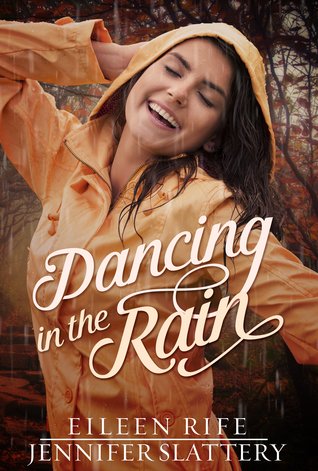 About the book:
On the verge of college graduation, Loni Parker seeks employment as a music teacher, but no one will hire her since she's blind. Or so she thinks. To take her mind off her troubles, her roommate invites her to spring retreat at Camp Hope in the gorgeous North Carolina mountains.
Camp director Michael Ackerman recognizes Lonie instantly from his past and wants to avoid her at all costs. Yet, despite the guilt pushing him from her, a growing attraction draws him to the determined woman. She sees more with her heart than the average person does with his eyes. But her presence also dredges up a long-buried anger toward his alcoholic father that he'd just as soon keep hidden. When circumstances spin out of control, Michael is forced to face a past that may destroy his present.
My Review:
I think one of the first things that would have pulled me into this story, if I had not already been familiar with one of the authors, would have been the cover. I loved the premise of a blind main character as well. I found myself intrigued by Lonie's struggles as I read. She struggled with self worth and value, and yet, we see her through others eyes since she cannot see herself.
It is fascinating to me to see as this story weaves itself, it tells us a tale of forgiveness and value. How do we value ourselves? Are we of value in spite of our mistakes and flaws or because of them?
I would recommend this book!
This book was obtained from the author. The opinions contained herein are my own.
The book is available for purchase through Amazon on Kindle. The release date is June 4th, 2018