I think we can all admit that there has been a lot of change in the last month. Many would not have believed it was coming had they been told. Oh, wait! Some of them were told.
My mom was in Italy in February, so I had a front row seat via Marco Polo of what was coming down the pike. However, while I felt I prepared well mentally, physically and always have plenty of supplies, I don't think I prepared well for seeing the choices and character development that ensued.
The daily choices we make, whether it be words, thoughts, or actions all demonstrate our character.  I saw the inside view of the characters of people in a way I never thought I would.
Fear does funny things to people. They lash out in a way that often is demonstrative and hurtful, even though that may have not been their intention. For me, though, my thoughts concerning the messages, emails, phone calls and the way it was handled  will have forever changed my viewpoint of certain individuals.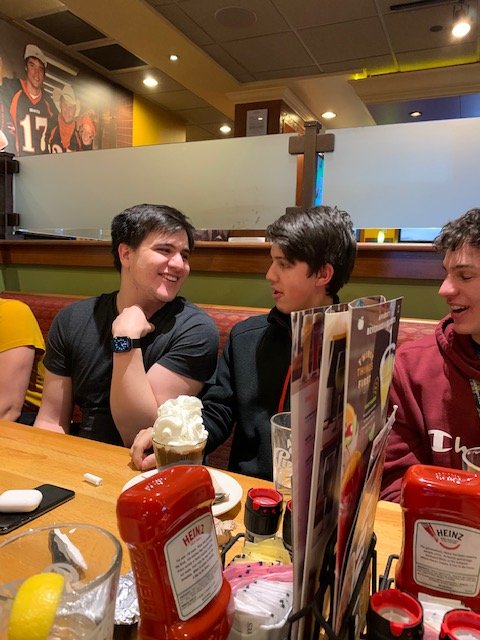 This life was normal in the beginning of March. Spending time with family, friends and others was not only acceptable, but required. While so many times enjoyable, there is a pressure that comes with what is enjoyable for some people. I was begging for relief.
With the new expectations, we have to make choices. The choices include not only how we talk to others, but what classes we participate in, how many video chats we can do, what zoom meetings are we scheduling around. Are we dressed to be camera presentable?
As I am trying to adjust to life on a camera, it brings up questions after our safe place. My home is a safe place. Daily, I am bringing strangers, friends and family into my home and life, leaving me still little time for reflection. It is a different type of normal. The isolation? I love it. Maybe too much.
The expectations and social explosion of opinions wear me out.
But on the plus side, I have time to see what life is bringing me in that realization.
I found out that the choices some people make are not ones that I would make.
Isolation is comforting to me. It gives boundaries and rules which I crave.
My world keeps changing and I don't like change. I like things to be laid out, good or bad.
As I reflect on these things, I see the character begin to develop, whether it be healthy or unhealthy in myself and others by what they are posting on social media, their comments, their videos, their texts.
My question is, what kind of character do we want to come out with when the worlds settles?
What is the impression we wanted to leave others with?
Did we care for others in the way we should have?
Did we place more value on standing up for our own rights or did we think about the way our rights may impact others if we press for them?
We all have choices to make. Let us not let the choices we make today, impact our character tomorrow in a poor way, but instead help us to grow our character in a positive way.