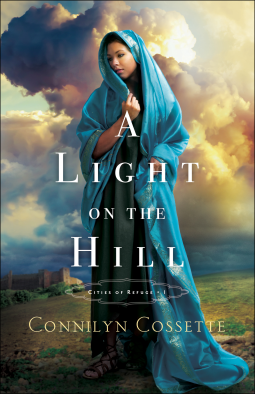 Reviewed by Martha Artyomenko
Description
Seven years ago, Moriyah was taken captive in Jericho and branded with the mark of the Canaanite gods. Now the Israelites are experiencing peace in their new land, but Moriyah has yet to find her own peace. Because of the shameful mark on her face, she hides behind her veil at all times and the disdain of the townspeople keeps her from socializing. And marriage prospects were out of the question . . . until now.
Her father has found someone to marry her, and she hopes to use her love of cooking to impress the man and his motherless sons. But when things go horribly wrong, Moriyah is forced to flee. Seeking safety at one of the newly-established Levitical cities of refuge, she is wildly unprepared for the dangers she will face, and the enemies–and unexpected allies–she will encounter on her way.
My Review:
Cities of Refuge. It is not a topic in the bible that I have read much about, but the history surrounding it fascinated me. This is a new series by this author, but previous characters from other books came up very briefly. This is a completely new series though. I will say that I was really impressed once again by this author's talent in her writing.
So, in my reading Tessa Ashfar, Mesu Andrews, this is another one to add to the pile of must haves, must reads. She brings you into the time period, makes you feel the people and live there among them. You will see, feel and taste with the characters as if you were experiencing it with them.
As a side note, I did look up Oleander and yes, it is very poisonous. I hope I never come in contact with it… I will leave that tidbit for you to ponder as you run out and pre-order this book.
This book was obtained through NetGalley and the publisher. The opinions contained herein are my own.
You can purchase it from your local bookseller or order from Amazon. It comes out Feb. 6th, 2018.
SaveSaveSaveSave