Tonight as I drove home, I sat there and thought about the past 10 years. I remember so well, ten years ago, walking along the board walk and staring up at the stars. It was very cold that night and I wondered if the electricity had really gone off like everyone claimed it would. We did not know as we did not have electricity, but we checked to see the if the airport beacon was still going. (Others reminded us they probably had a generator).
<p> I was 2 months away from having my second son and just stared up and wondered what life held. I think it is better sometimes we do not know. I think if we knew even the joys we would experience, it would not be as joyful. If we knew the pain we would experience, we would give up then and there. So, right now, I don't really want to know what the next 10 years hold. If they are anything like the last, they will be full of pain, heartache, mixed with the joy of having been blessed with children, the love of family and friends that stick by you when you need them the most, but most of all we have a wonderful God who holds us through the joy and pain alike and I know He will be there for the next ten years as well! <p>
So, Happy New Year!!! May God bless each one of you!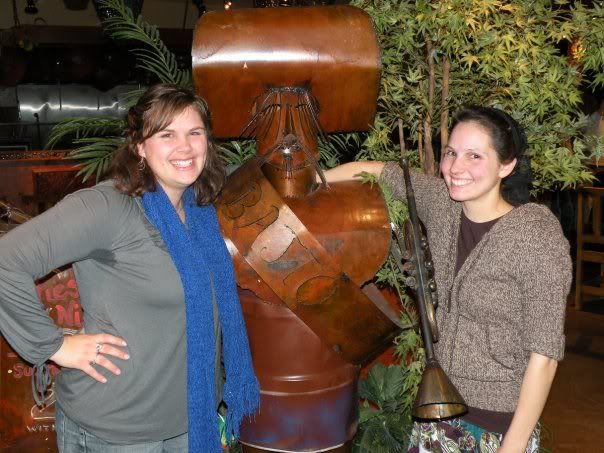 (My good friend Harmony…..on her 30th birthday!!)