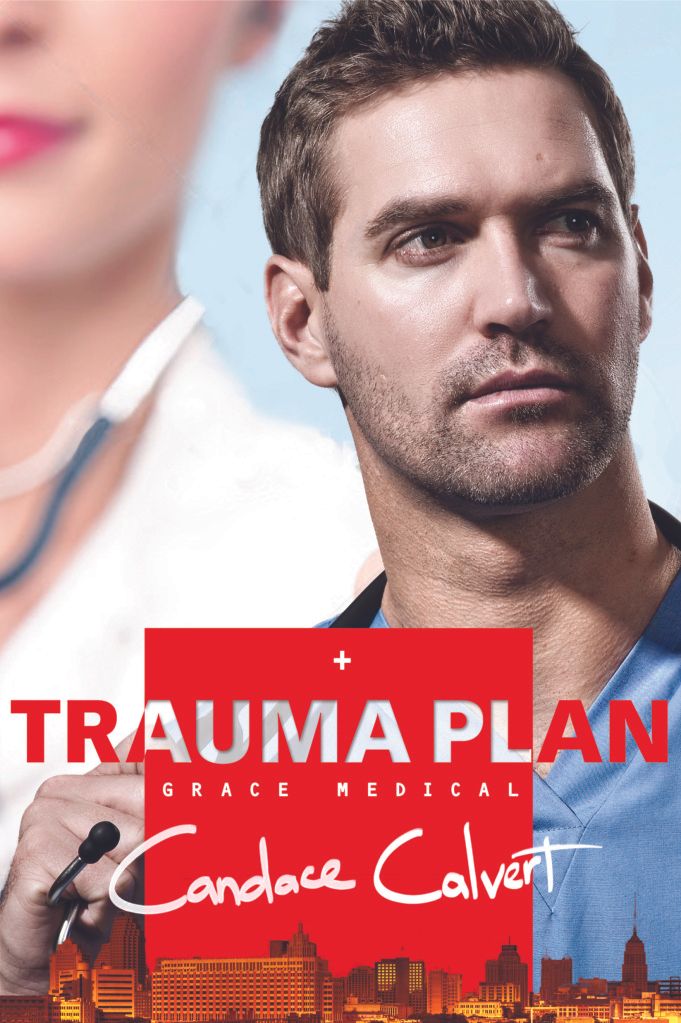 Riley Hale is an hospital chaplain now since a severe trauma sidelined her from being a nurse. She struggles with the fact that not only the physical injuries are keeping her back, but the mental trauma with fear that grips her. She so much wants to overcome her fears and disabilities, but time and time again, she has to admit she is not fit for a nursing job again.
When she comes face to face with Dr. Jack Travis, she thinks him a maverick or a drug user, she is not sure what to think, actually. He is caught in a war between the posh homeowners of the area and the poor of the area who need his free clinic. When mysterious accidents continue to happen, old news is brought to light. Is Jack Travis really who he says he is or does he have a darker past?
This is another well written medical mystery and romantic story from Candace Calvert. Ms. Calvert draws from her own experience as a nurse and suffering an injury to write this one and you can tell. It is very well written, and will keep you going back to it until the last page.
I liked the real life type experiences that did not just glaze over the PTSD issues that victims face and some of the hardships that happen when a crime is committed.
This book was supplied by Tyndale media, but the review is my own and I was not paid for publishing this review.