My wonderful husband standing in moms kitchen!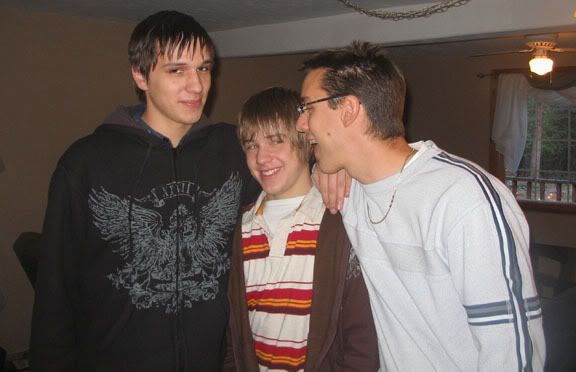 My very handsome brothers and somewhat wacky, but very sweet brother-in-law. They love to act up for the camera and my brothers were trying to be good, but Joe is another matter!

Two more of my lovely sisters with my dad! My sister went to Germany in Oct. so she she is showing dad pictures of our relatives there, she visited. If you look behind the couch you see my mom's china hutch that she inherited from my grandma. My grandma actually gave it to her before she passed away. It was a present to my grandma from my grandfather. It has beautiful curved glass in the doors and is a very lovely piece of heirloom furniture.