We all know that gas prices have skyrocketed and while  many families  are forgoing vacations they might usually take, many of them don't ever get one. But don't worry!!! There are lots of things you can do to make a Staycation at home!!!
I am in in NW Montana, and these are things you could do in our area. It all depends on your budget, what things you could have in your budget to do! These are things you could do in a day trip or in an overnight trip.
These are all things you can do that are within 10 minutes- 45 minutes from the house:
Zone Fun center– This Family fun center is complete with laser tag, arcade games, pizza, bounce houses, bumper cars. This place is more focused on older kids, but there is areas for smaller children as well.
Cinemark Theaters will offer $1 movies this summer again, for a fun family activity!
Another fun thing to do in the area, is the Big Sky Waterpark in Columbia Falls
Big Sky Waterpark
7211 Highway 2 East
Columbia Falls, 7
(406) 892-5026
Located 4.14 miles from Timber Wolf Resort
Big Sky Waterpark offers enjoyment for the entire family. The park features a wading pool and a mini-slide f
or younger children, larger straight slides for kids too big for the wading pool, and giant slides with twists and turns for the older slider.
There is also a river ride with inner tubes offering even more fun and enjoyment. Pack a picnic lunch to enjoy on the many picnic tables available. Picnics are a great way to cut back on expenses and yet still have an enjoyable day  out. 

Out of the water amenities include an 18 hole mini-golf course, gas operated bumper cars, catapulting water balloon game, beach volleyball and a kid's arcade. The gift shop offers a wide variety of Montana souvenirs.
Both of these options are a little bit on the pricey end, but are cheaper than if you spent all the gas money to drive to one farther away. It is not one of the cheaper options, but they are so close, if you would like  to visit a water park or bumper cars…these are great options.
When I think about the best memories I have from growing up, I realize that vacation does not have mean alot of money spent, it has more to do with time spent with those you love! 
What about a visit to an old fashioned A&W Root beer floats in Columbia Falls, Mt?  A hike up Lone Pine State Park?
Lone Pine State Park info....Take a look at that view! This trail is easy enough that small children will enjoy it, without alot of carrying. There is little chance of as much danger as in some other hiking trails.
Camping at Big Arm State park-The mature ponderosa pine and juniper trees provide shade and campground solitude. The beach is popular on the hotter days with swimmers and sunbathers while the nature trails provide excellent bird watching opportunities.
Camping and yurt rentals are available through September, while park and boat ramp are open year round. Reservations for yurts can be made online or by phone.
Located on the Flathead Indian Reservation so you'll need a Montana fishing license and a Confederated Salish Kootenai tribes fishing license.
Potable water, garbage bins, showers, restroom facilities, trailer hookups and fire rings are available. More information is available at http://fwp.mt.gov/parks/visit/bigArm/
How to get there: From Kalispell, take U.S. Highway 93 south around the west side of Flathead Lake. Look for the Big Arm State Park sign just north of Big Arm.
Wayfarer's Campground– This campground is located in Bigfork. A mature mixed forest makes this site very pleasant for camping and picnicking. From spring to late fall the area abounds in wildflowers. Nature walks over the rocky shoreline to the cliffs are popular with photographers for the excellent view of Flathead Lake. The site offers group day-use, flush and vault toilets, RV dump station, bear resistant storage locker, public phone, grills/fire rings, firewood, picnic tables, trash cans, and drinking water. There is a playground in the woods for the young ones, and a beautiful, easy hiking trail. You can walk down to the beach along the Flathead Lake.
DIRECTIONS
Flathead Lake is located between Kalispell and Polson on Highway 93 and 95. Wayfarers State Park is located 0.5 mile south of Bigfork on Montana Highway 35.
Whitefish Mountain Resort at Big mountain
Zipline tours– These cost about $59, so sort of spendy, but something unusual to do in the area!
Alpine Slide- These cost about $8 for one ride-$24 for 4 rides, children under 4 foot ride for free with adult.
Walk in the treetops– You have to be at least 54″ tall and be able to wear a safety harness. This cost $51
Flathead county Library reading program: They have not put up the new info yet on this year's reading program, but this is a fun summer activity. We enjoy it every year. They have  age related activities for each child  with reading incentives with prizes.  You usually sign up the week after school ends. The library has many new things, since they converted to the "Imagine If" library. There is always something going on there.
Here is a link to view some of their events….Events…http://www.flatheadcountylibrary.org/events/#explore
Arts in the park is an event that takes place in July 22-24th. There is music, entertainment, booths, and food venders all weekend. It is very reasonable to attend!  Daily Admittance $3, Weekend pass $5, Children 6 and under Free
Historical Kalispell Walking tourhttp://www.downtownkalispell.com/historical-walking-tour

– This is really enjoyable! We combined it with a night in the Kalispell Grand Hotel when we participated in it. It was a great way to make it come alive.

http://www.kalispellgrand.com/ It is a bit expensive, but they have some deals if you call and ask for them, especially if you are a bigger group. Finish it off at Norm's News- an old fashioned soda fountain and candy shop for the full experience.
If you would like to do a bit of driving, there is this!
These things are within 2 hours away:
This is the Miracle of America Museum– it is welcoming to children/Under age 2 is free, over 2 is $2, and adults $5 each. Many of the exhibits are very kid friendly.…


Kootenai Falls – This is a little drive, about an hour and half. Kootenai Falls is very beautiful and a nice easy walk that even the littlest children can do. You have to watch them close to the falls, but the swinging bridge is always a hit. You have to be careful if you are afraid of heights, but the view is so lovely, it is worth a little fear!
Ross Creek Cedar's– is a fun walk and sight to see with beautiful trees, some over 200 years old. There is picnic grounds as well.
Annual Amish Auction- This is held on the West Kootenai Amish Community, and it is about an hour and half to 2 hour drive. They have homemade pie, BBQ chicken dinner, booths, quilt auction, log cabin auction and much more. This one is held June 14th, 2014. There is an old fashioned schoolhouse with a playground. The kids will have a blast exploring, buying  kettle corn and homemade ice cream while getting lost in the crowd!
There is also one held in Mission Valley, Mt as well. This one is July 10th. They are both alot of fun and good family activities. It is a fun way to also experience and view the Amish lifestyle in a respectful way.
Ranger led activities in Glacier Park– Here is a link to all kinds of things to do with your children in Glacier Park
Cherry Events in the area- Polson Cherry Festival Cherry orchards are plentiful in the area, and it can be a fun summer activity to pick cherries together, whether you want to eat them or can them.
Fort Steele- This is a bit of drive, but still a day drive. It is about 2.5 hours, but it is worth the drive. This historical town, you will feel like you stepped into history! You will buy candy in the old candy store, and see the politician  giving speeches like he would have in the time period. There is camp grounds nearby to spend some times camping if you want to spend more time. The town of Cranbrook is within 30 minutes of the fort and has many hotels, restaurants and shopping to explore.
Tobacco Valley Historical Village– This cute little village is set up on the outskirts of Eureka and has several different buildings.
From local businesses:
Something as easy as a visit to Home depot  or Lowe's can be a fun afternoon activity to do this summer. On Saturday's  both of these place offer kids clinic's where children build small building projects that parents can participate with their kids. These are things that should be available as long as you have  those stores in your town.
Lowes
Home Depot
Or you can always just play on the lawn tractors!!!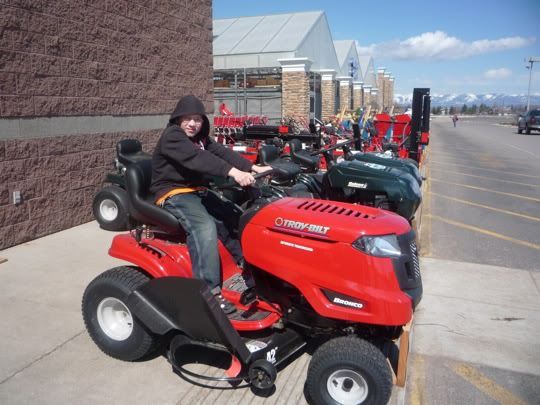 Flathead Valley Community College Kid's College:
Classes run during the summer session with half-day offerings for a variety of interests, abilities, and grade levels.  A sample of previous offerings include:
African Safari
Galapagos Island Adventure
Exploring with Lewis & Clark
Junior Chef's Training Program
Science Explorations
Art Around the World
Super Spy Camp
Seven Wonders of the World
The teaching staff provides extraordinary learning opportunities that stimulate creative minds, build healthy bodies and challenge adventurous souls.
Starting the week of June 5th the new hours will be as follows:

Thursdays and Fridays – 10:00 am to 8:00 pm

Sundays – 2:30 pm to 5:30 pm

Saturdays reserved for private parties.

Monday through Wednesdays will still be available for private parties, field trips, private events,

and our new Just Jump parties.
$7.00 per child

• remember, after five full price jumps get one free with punch card!

• under 2 years old free with paid sibling

• parents are always free!

• we no longer accept checks but we do take cash, debit, Visa MasterCard, and Discover.
There are also a couple other gyms in the area, if the weather is not cooperating with playing out of doors.
Come enjoy "Country Western Dining in the Barn" with live entertainment for the whole family in our "Wild Horse Saloon and Eatery" ~ We also offer sunset dinners that includes trail rides. ~ reservations required.
Located in beautiful Northwest Montana only 30 minutes from Glacier International Airport and less than an hour from Glacier National Park in the Wild Rocky Mountains is a nest of western culture and fun that has no match. Lonesome Dove Guest Ranch is the place you have always been looking for.
Sporting a range of experienced wranglers and well-trained trail horses, the ranch is just bursting with possibility. You can even get married on the trail, in our Indian Village. Breath-taking scenery and home cooking only add to the fun you can find. You won't be able to get enough. Truly one of its kind, Lonesome Dove offers anything your heart may desire.
If you are looking for a fantastic and memorable time for yourself or your entire family, Lonesome Dove Guest Ranch is a sure bet. You can get Bed and Breakfast for you AND your horse (that's right, you can bring your own horse). Children are taught the "safe methods" of horsemanship and riding. Helmets are provided for safety for adults and children.
If its riding, scenery, hospitality, fun, or pure enjoyment that you are a looking for, you've come to the right place.
PLEASE NOTE RULES:  Personal safety instructions will be provided prior to each ride.  Lonesome Dove Guides must accompany all rides.  Riding double is not permitted. Children must be 7 years old to ride.  A trail ride release form must be signed by each rider prior to riding.  Children under the age of 18 must have release form signed by parent to ride.Rate Link- http://www.lonesomedoveguestranch.com/rates.html