We did not take Labor  Day off for school, but in the afternoon I went to visit a new friend that I had met online some time ago and we had crossed paths, knew many of the same people, and just had not met. We ate lunch together after school and had a really nice time!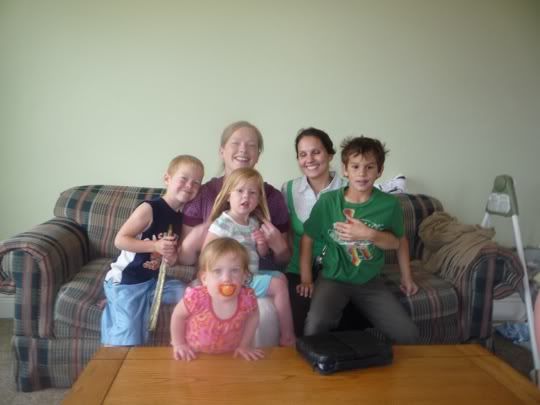 Not the best picture…but my 6 year old took it.
The next few days were sort of a blur and I have been busy trying to keep things in order. My niece went home this week though, which was a huge praise!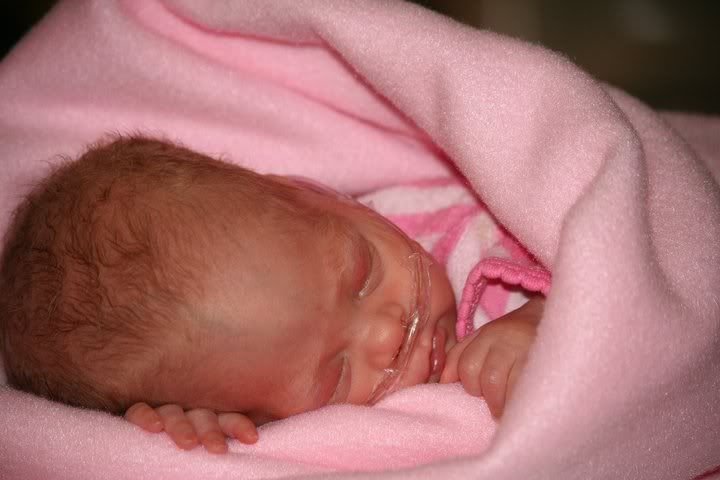 Little Ellina 5 lbs
Wednesday I got my third son approved for some special one-on-one tutoring in the afternoons after school, to hopefully get him reading. I am excited about that!  I also pulled everything apart in the office/schoolroom and put in a few things. Hopefully, it will be finished  by this Wednesday, as it is still kind of torn apart.
Thursday I  took the school day off and went to a bunch of workshops for me, learning about some new homeschooling ideas, signing up for classes and trying organize support group meetings. I am not sure if the latter will come to pass, but I met one mom who is interested. It might be just me and her!  My two friends from church were there with me and that was really nice!
After that, I attended a ladies tea, which was fun and very relaxing. I got adjusted by the chiropractor and my  neck was really out and I ended up in pain almost all night.
School on Friday looked a little different, but went better than I expected. I ended the day canning a batch of peach pie filling (which was super yummy) and some pickles from the garden. I have a big bowl of tomatoes as well to take care of or eat! We have been eating so many fresh tomatoes….it is so wonderful! Plus I have some fresh basil, which makes it extra yummy!
My neck and shoulder are working much better now and feel back to normal, almost.
Saturday, I spent the evening with my sister and family. We made Lasagna together, salad and garlic bread for dinner…My brothers were down and the boys love that.
Sunday was really nice day, very relaxing for a change. We went to church in the afternoon and then afterwards went to visit and had hamburgers and salad with friends from church. Church service went a little long and it was crowded. Since the weather warmed up, and I was right between two people, with a little person wiggling on my lap, it seemed unusually long, but was a bit over 3 hours…..not too bad. One family we knew ages ago, when I was about 15 or 16, recently moved back to the area…it was a little different hearing him preach about the life and my life from long ago. I hate having attention drawn to me and having my name mentioned from the pulpit was a little disconcerting. Then afterwards, I was asked  about it several times.  My husband had a good time too, and was much more talkative and relaxed than I have seen him for awhile. There is something wonderful about just sitting outside with no rush on anything, drinking cup after cup of tea visiting. It is something these people have down to a science, they can linger for hours over a meal and really, really enjoy it…..I love it!
So, now it is time to begin another week. I wrote down some notes in church and was thinking about two verses that really stood out to me today.
"But without faith it is impossible to please him: for he that cometh to God must believe that he is, and that he is a rewarder of them that diligently seek him." Hebrews 11:6, KJV.
This one stood out to me because it showed me why sometimes people cannot  be a Christian, when they cannot believe that God is a rewarder of those who seek Him as well as believing that He is.
The other one…..
"Now no chastening for the present seemeth to be joyous, but grievous: nevertheless afterward it yieldeth the peaceable fruit of righteousness unto them which are exercised thereby." Hebrews 12:11, KJV."
I can think of this with myself, but also looking at my children and realizing that even though it is not pleasant for me to think of the correct consequences and teaching them sometimes, even schoolwork, it will yield the peaceable fruit for righteousness!
That said, my second son won a trophy today for second place for memorizing bible verses and it made me happy as he works hard with that and it is one thing, a step in a good direction. Now, we have to continue with our character studies on controlling our tempers, even with older brothers annoy us on purpose!
So, that is my week in review….Hope you enjoyed it!