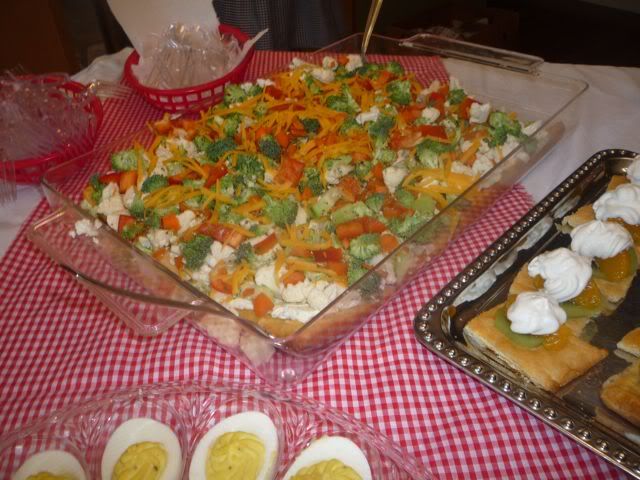 Veggie Pizza
The bridal shower was '50's themed, and veggie pizza was not really that, but it was the brides favorite.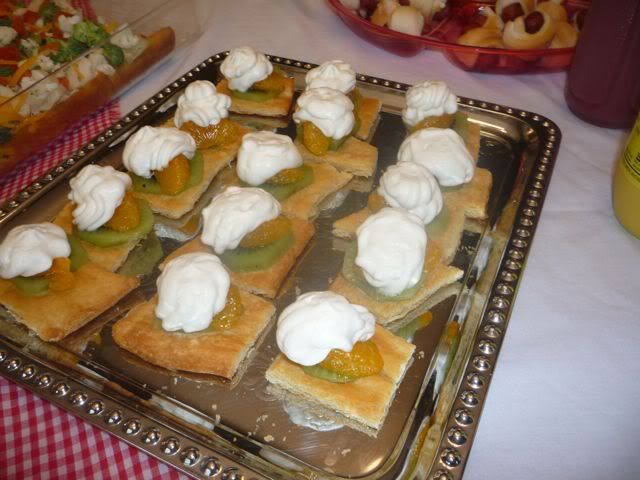 Fruit tarts

Cupcake sundaes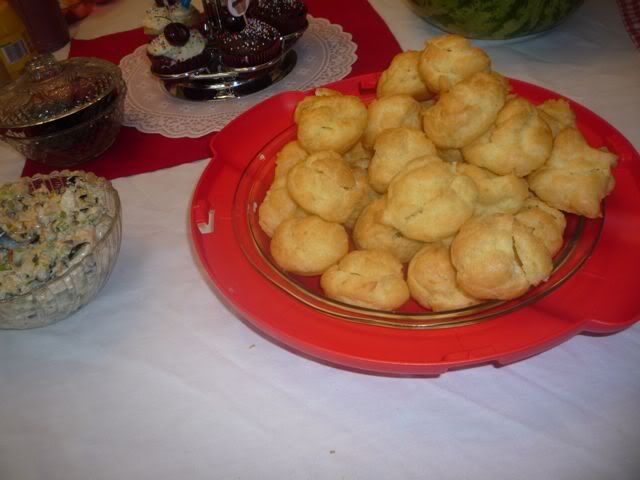 Cream puffs!! I am pretty proud of myself for these! They were not that hard and they turned out great! I made chicken salad to eat with them, but also we filled some with whipped cream for later! They were wonderful.

Mom and my sister…..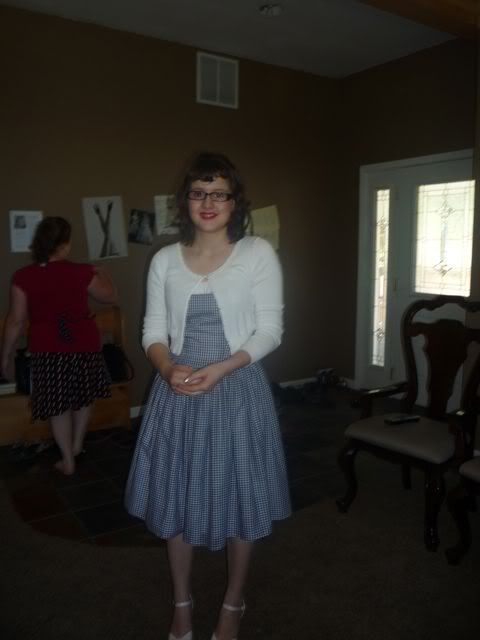 My little sister

Decor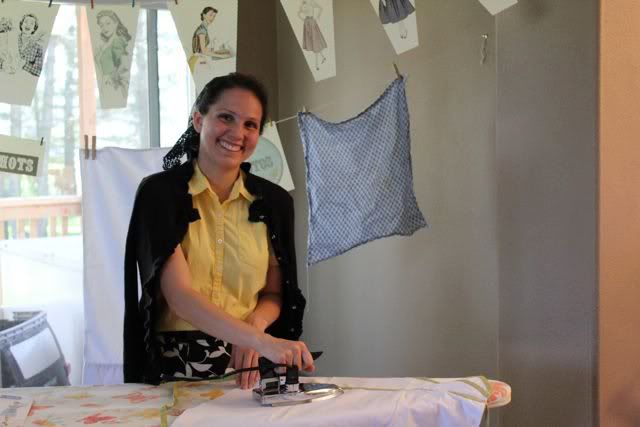 Me ironing….