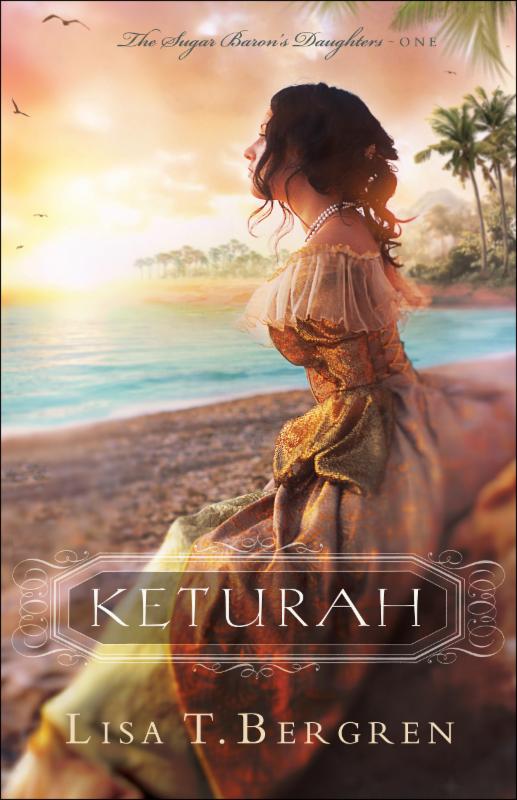 Reviewed by Martha Artyomenko
About the Book:
In 1772 England, Lady Keturah Banning Tomlinson and her sisters find themselves the heiresses of their father's estates and know they have one option: Go to the West Indies to save what is left of their heritage.
Although it flies against all the conventions, they're determined to make their own way in the world. But once they arrive in the Caribbean, conventions are the least of their concerns. On the infamous island of Nevis, the sisters discover the legacy of the legendary sugar barons has vastly declined-and that's just the start of what their eyes are opened to in this harsh and unfamiliar world.
Keturah never intends to put herself at the mercy of a man again, but every man on the island seems to be trying to win her hand and, with it, the ownership of her plantation. She could desperately use an ally, but even an unexpected reunion with a childhood friend leaves her questioning his motives.
To keep her family together and save the plantation that is her last chance at providing for them, can Keturah ever surrender her stubbornness and guarded heart to God and find the healing and love awaiting her?
My Review:
This book is beautifully written, and really unique, which I enjoyed. It was a fresh look in a different setting that I have rarely read books in.
It also discussed slavery in that time period, as well as touched on the master's that took advantage of slaves as well. I would have liked to see this topic addressed a bit more, but I understood because of the novel's bent, they did not.
It was a little on the lighter side for a novel with heavy subject matter, if that makes sense. I loved the main character's name and she was a woman you could admire as being weak and strong at the same time. She was terrified to her very bones, (or so I felt), but pushed through to be strong for her sisters and what had to be done.
There is romance in this book, and while it is a focus of the book, it doesn't take over the book, if that makes sense. It does touch on some things like assault (briefly), and a mistress relationship in the novel, so just to be aware of that, if you were looking for younger teens. It is all handled very tastefully and without details.
I would recommend this book, if you were interested in learning more about that time period, the islands and sugar harvesting/money making of that time, as well as the plight women found themselves in often as orphans or widows.
Enter to win a copy of Keturah. Five winners will be chosen! Click the image below to enter to win. The winners will be announced March 13 on the Litfuse blog!
I obtained this book from the publisher through Litfuse. The opinions contained herein are my own. http://litfusegroup.com/author/LBergren
You can purchase this novel at any local bookseller or online. Keturah by Lisa Bergren.