This is just sort of a misc. photo post!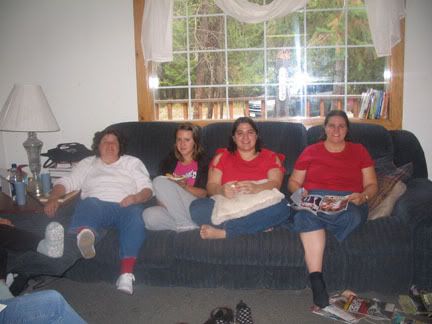 When we went up for my mom's birthday, it was alot of fun. My aunt, cousin, grandma and other siblings were there, which made it so nice! Don't they all look nice in this picture?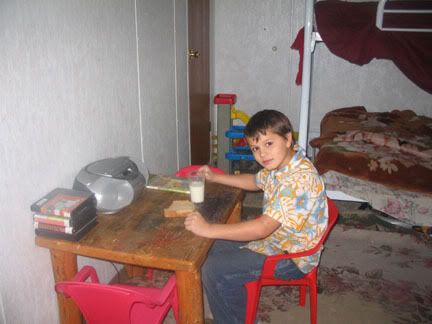 This is P. favorite spot! A sandwich, milk and a stack of audio books? What could make life better? Plus the room is semi clean! That makes it even better!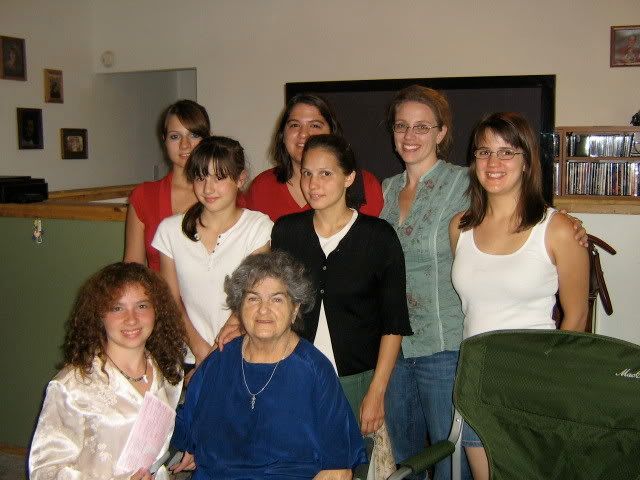 This was taken in July when all the family was here, My grandma with alot of her granddaughters and one great-granddaughter.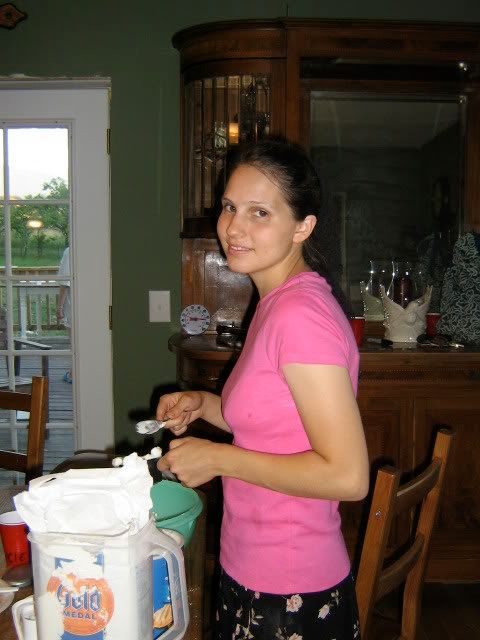 Pie making back in July….I was so tired!
<p>
Week of soup:
Tonight's dinner was soup- I boiled a large chicken breast (.88), carrots the boys chopped up earlier for fun while my second son was holding a cooking show (.50), a jar of homemade chicken stock (free) the rest of a old bag of frozen vegetables (.15) and three packs of ramen noodles (free)
I served it with toasted bread that we got for free.
Dinner for $1.53