Reviewed by Martha Artyomenko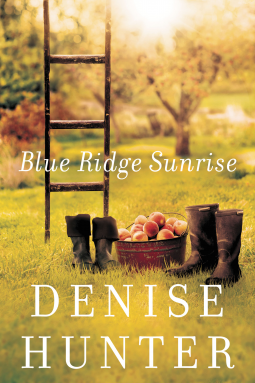 Description
"Hunter's snappy dialogue and heartwarming prose will appeal to fans of Jan Karon and Mark Simses." —Booklist review of Sweetbriar Cottage
Former free spirit Zoe Collins swore she'd never again set foot in Copper Creek or speak to the man who broke her heart. But return she must when her beloved Granny dies, leaving the family legacy to Zoe—a peach orchard nestled at the base of the Blue Ridge Mountains.
When Zoe returns home with her daughter and boyfriend Kyle, she finds that she's the only person in town who doesn't expect her to give up the life she's established far away from Copper Creek. Everyone believes she was born to run the orchard, but how can she make it her home after so many years?
Cruz Huntley never quite got over his first love, Zoe Collins, the little sister of his best friend Brady. Not when he believed she cheated on him during their "break," not when she took off to parts unknown with good-for-nothing Kyle Jenkins, and not even now—five years later.
As life-changing decisions and a history with Cruz hang over Zoe's head, tensions rise between her and Kyle. Even as she comes to terms with the shifting relationships in her life, Zoe still isn't sure if she can remain in Copper Creek with her new responsibilities . . . and her first love.
My Review:
Denise Hunter likes to tackle hard topics and this book was not any different. However, it is a lighter story, if that makes any sense. While topics such as domestic violence, premarital sex, judgmental Christian people, and racism all arise in this book, nothing is told in any type of detail.
It was an enjoyable easy read, but don't expect a lot of preaching, bible verses or the like throughout as you won't find that here. Instead, you see the struggles of believers, behind the scenes, so to speak living with the aftermath of their choices from years past.
I found myself enjoying seeing the journey of the characters and feeling the reality of the burdens placed on them. I also enjoyed the peach orchard setting, and could almost taste the tangy fruit as it was picked.
This book was obtained from NetGalley and the opinions contained herein are my own.
You can purchase this book from your local bookseller or through Amazon.